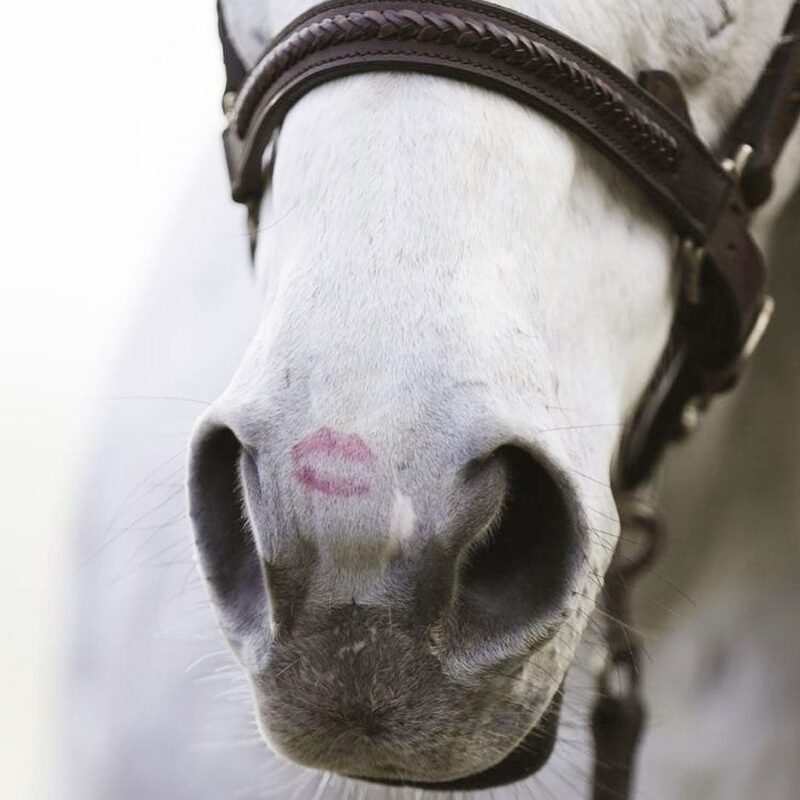 Entdecke die neusten Produkte in unserem Shop
Kostenloser Versand
Ab 99 € in Deutschland, innerhalb der EU ab 199 €
Versand mit DHL GoGreen
Umweltfreundlich
Wir verpacken die Pakete plastikfrei, versenden klimaneutral und fertigen alle Produkte nach Auftrag – Lieferzeit 5-10 Werktage
Einfach shoppen
Sichere Bezahlung und ein einzigartiges Sortiment lassen die Reiterherzen höher schlagen
#teamEstrelle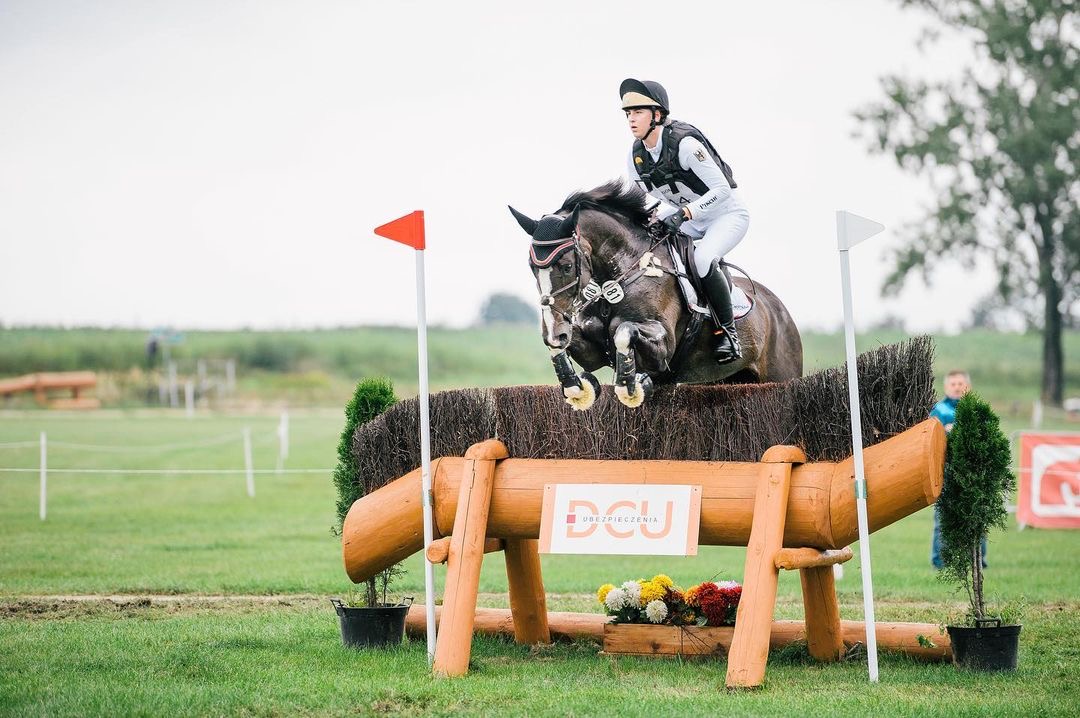 Joelle Celina Selenkowitsch @joelle_selenkowitsch
Vielseitigkeit, Silbermedaille DM 2020
Joelle und ihr Pferd Akeby's Zum Glück vertreten uns auf nationalen und internationalen Vielseitigkeitsturnieren. 2019 gewann sie mit dem Deutschen Team Manschaftsgold auf den Europameisterschaften. Ein Jahr später konnte sie an den tollen Erfolgen weiter anknüpfen und belegte auf der DM 2020 den 2. Platz.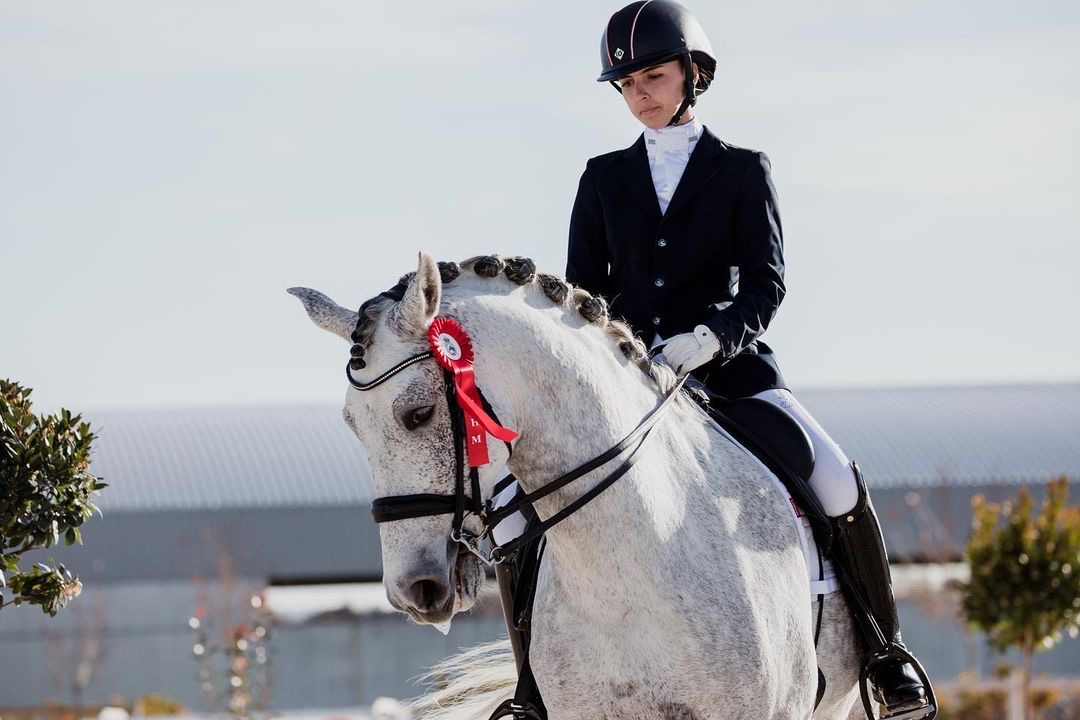 Sara Houston @menteyriendas
Dressage Rider from Spain
"Hello, my name is Sara. I am a rider from Spain and currently own an 8 year old PRE, Bético. We have been together for 5 years now and I'm really happy to share my passion with him and can't wait to see what the future hold for us. I created my social media account to share my journey with Bético but also to speak about mental health. I have a degree in psychology, specialized in sports psychology, and my goal is to normalize talking about mental health and helping people getting to know themselves more.""

"Since I discovered Estrelle Equestrian, I wanted to work with them. Their aim of making a sustainable but still fashionable brand is trully amazing. We share same values and in our own different but similar goals, want to help make the world a better place.""
Vanessa Potrafke @vanessapotrafke
Springreiten, Ausbildungsstall
Vanessa ist im Springsattel zuhause und vertritt Estrelle Equestrian auf nationalen und internationalen Turnieren bis zur schweren Klasse.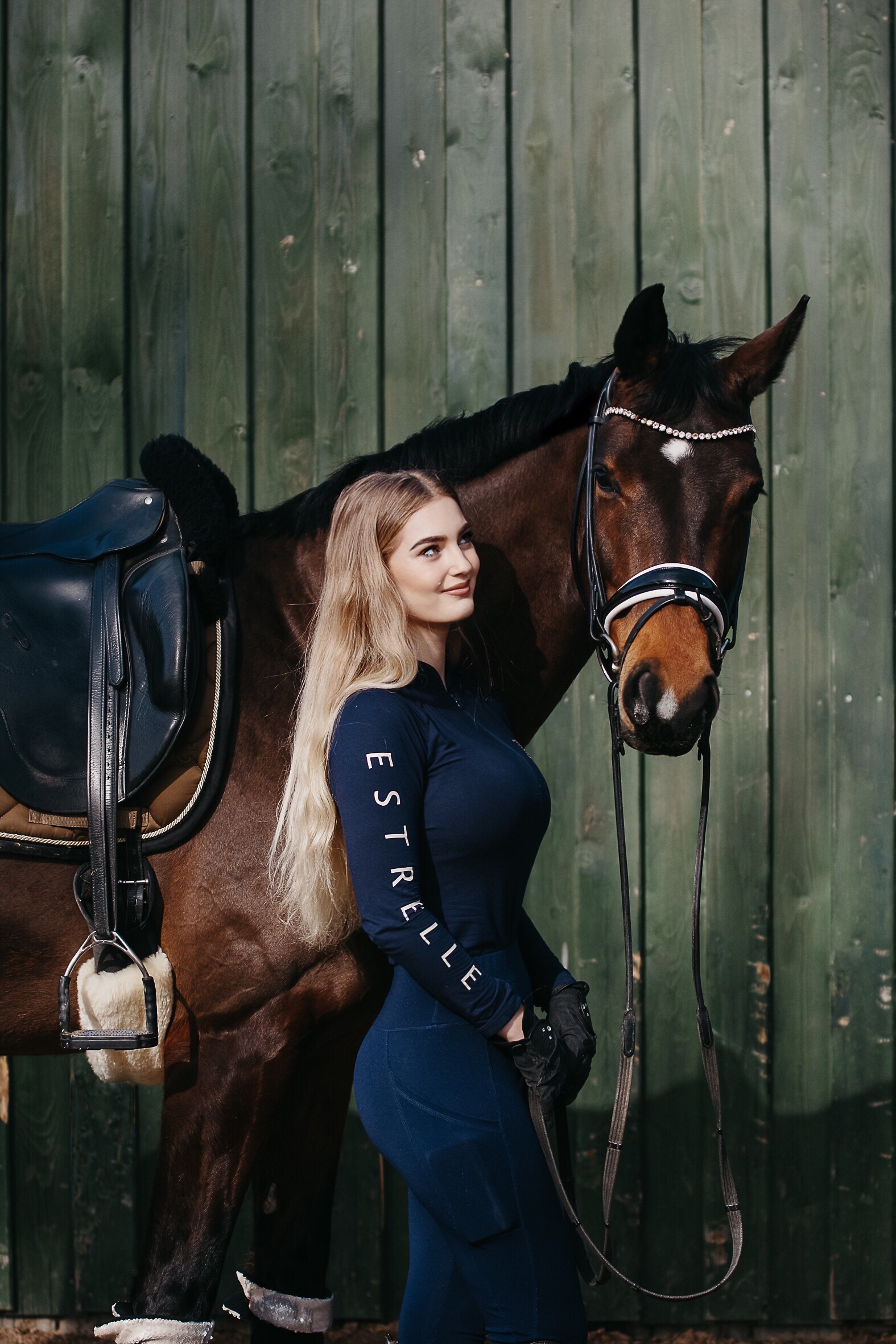 Nachhaltige Reitbekleidung aus umweltfreundlichen und ressourcenschonenden Materialien
Moderne und schöne Designs kombiniert mit nachhaltigen Materialien. beispielsweise oder recyceltem Polyester oder Modal.Modal ist sehr weich, atmungsaktiv, geruchsneutralisierend, schützt vor schädlichen UV-Strahlen, ist frei von Mikroplastik, 100% recycelbar und benötigt bei der Herstellung nur 1/20 tel an Wasser im Vergleich zu herkömmlicher Baumwolle. Somit spart jedes unserer Shirt rund 2000 Liter an Wasser ein.
Direkt zum Shop
Mehr Erfahren